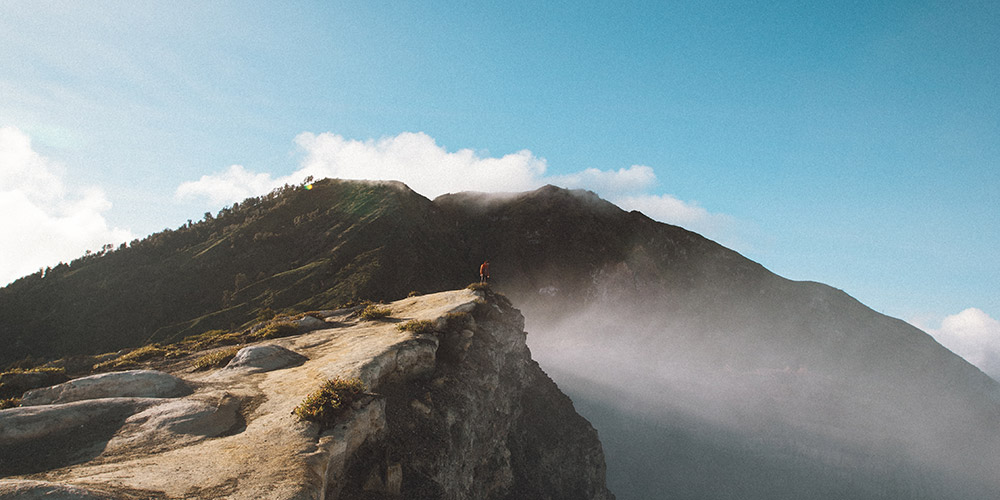 Mount Ijen is situated in East Java. The nearest airport is Blimbingsari, Banyuwangi. The drive from Banyuwangi town to the entrance of Mount Ijen is about an hour and is a fairly hilly ride. You can also travel there from Surabaya or Bali. The drive from Surabaya or Mount Bromo to Banyuwangi takes around 6 hours.
International tourists arriving in Bali can head from Denpasar to Gilimanuk Harbour in northwest Bali, approximately 3.5 hours by car, and take a 40-minute ferry ride over to Ketapang Harbour in Banyuwangi. Including the hour's drive to Mount Ijen from Banyuwangi town, the total travel time will be around 5-8 hours, depending on your exact location in Bali.
It's a good idea to stay a night in Banyuwangi before or after your Ijen hike and you'll find plenty of guest houses and budget hotels. If you would like to have a comfortable sleep on top of ticking off your bucket list adventure, we strongly recommend our
Ijen Hike & Stay package
, which includes a 2-night stay at Dialoog Banyuwangi, a private trip to Mount Ijen, dinner and a spa treatment.
Best time to visit
Mount Ijen is located at high altitude, so it's perfectly fine to visit all year round. However, the dry season from April to October is usually the best time with its hot sunny weather, but it can also get really busy. During Ramadhan Puasa is a good time to avoid crowds.
Entrance fee
Entrance fees differ for international and local guests. The fee is higher on the weekend – 150k Rupiah for foreigners regardless if you are a KITAS holder. Post-COVID, the national park has limited the number of visitors to 150 a day. We suggest you book your ticket in advance via the
official ticketing website
or secure your private
Ijen Night Hike
with us without delay.
Opening hours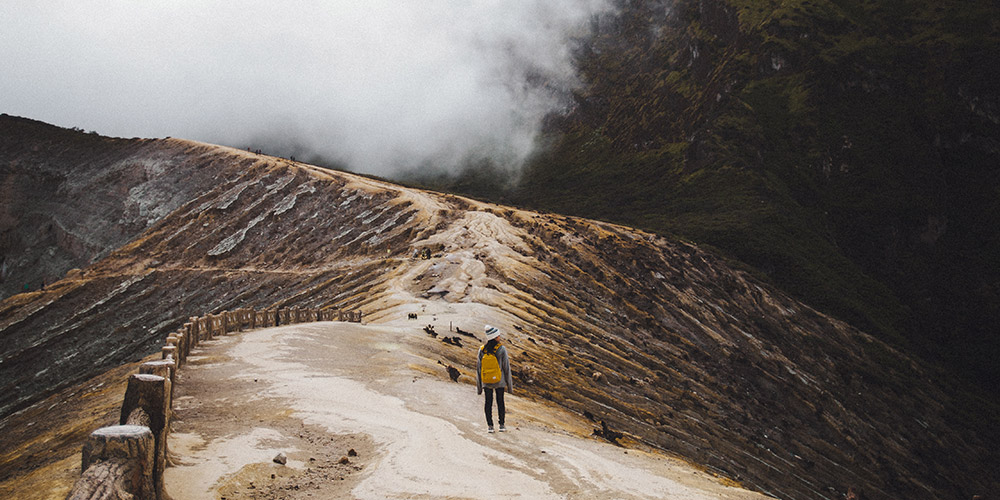 The gate to hike is open from 2am until 12pm. However, most hikers will leave the plateau as soon as they finish hiking, typically around 8.30 am, and will travel back to Banyuwangi town.
Do note that Ijen is closed every first Friday of the month for conservation and maintenance. So avoid visiting on this day.
Clothing and equipment
Attire:
It's best to wear layers with a jacket as it can be pretty chilly at the peak with single digit degrees, and gets warmer after sunrise and as you walk downhill. You may want to bring a raincoat, especially from December to February, just in case.
Footwear:
Regular shoes are fine, but sturdy hiking shoes are better. Sometimes the gravel can be a bit slippery, and the trail is especially rough if you go down into the volcano crater.
Gas Mask and Headlight:
These are essential as it is pitch dark at night and the smoke and smell from the sulphur are distinctly unpleasant. If you are taking Dialoog's
Ijen Night Hike
tour, we provide sanitized equipment and ensure a brand new gas filter for every guest. Alternatively, you can bring your own or rent them at the entrance for 45k Rupiah.
How far is the hike?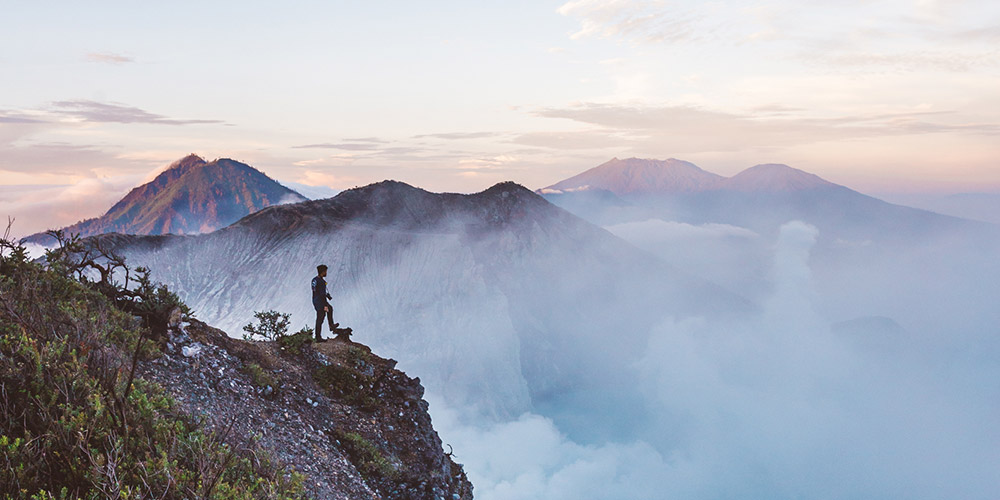 The track itself is 3.8 km long, wide, well-trodden and has plenty of rest stops. Although the path begins to incline after a few hundred metres, it's not too demanding. To reach the summit can take anywhere from less than an hour to two hours depending on the number of stops you make and your fitness level.
At the three-quarter point is a hut where many hikers stop for a hot cup of tea, coffee or Indonesian's favourite instant noodles. Once you get up to the final stretch, the path will flatten out and you will be hit by the smell of sulphur in the air. Before you know it, you will be at the summit.